Guide To Install Global Stable MIUI 8.5 ROM For Redmi 4A
Guide To Install Global Stable MIUI 8.5 ROM For Redmi 4A. Here is the Global Stable Official MIUI 8.5.1.0 ROM for Redmi 4A. It is a stable ROM so you can flash it for your daily use. There are no bugs in this ROM. Just follow the procedure correctly to install this ROM on your Redmi 4A. Below are some changes made in this version. We already posted the Global MIUI 8.2 update for Redmi Note 4 and Mi 5X check them if you need.
Changelog for MIUI 8.5.1.0:
Couldn't save contacts in some cases is now fixed
Couldn't save contact photos from gallery in some cases fixed
Errors while adding contacts to group fixed
Issues with SMS notifications fixed
Home screen switches in lite mode fixed
New fonts added to themes
Optimized front camera beauty mode
If you are a Xiaomi Redmi 4A user you must install because it's the official ROM and it is a stable one. MIUI 8.5.1.0 comes with bug fixes so you can expect more improvements. below are the instructions and download links follow them.
Supported device:
NOTE: If you already on the developer ROM then wipe all data otherwise it may cause some serious problems!!
Whats HOT:
Install CyanogenMod 13 in Xiaomi Redmi Note 3
Preparation:
Charge the device up to 60-70%.
Driver signature must be disabled in Windows 8,10.
Download fastboot ROM.
Download required Mi flash tool and files.
⇓⇓ Download Fastboot ROM and Tool ⇓⇓
Download MIUI 8.5.1.0 Fastboot Rom
Guide To install:
Step 1: – Read Preparation.
Step 2: – Install Mi Flash Tool.
Step-3: – Download Fastboot ROM for your phone model and extract it via 7Zip.
Step 4: – Now Turn On your phone into Download Mode by this method.
Charge The Device And HOLD Volume Up + Power On Button And Select Downlaod Mode. 



Step 5: – Connect Your Phone To Pc and Run Mi Flash Tool "MiFlash.Exe" From "C:\Program Files (x86)\Xiaomi\MiPhone ".
Step-6: – Check For Qualcomm HS-USB QDloader Port If Driver Not Installed Install Manually Browse Driver From "C:\Program Files (x86)\Xiaomi\MiPhone".
Step 7: – Now Click "Browse" In Mi Flash Tool And Browse The Fastboot Rom Folder And Select Flash All.
Step 8: – Click On Refresh And Flash Button Wait For The Firmware Update Phone Will Auto Reboot After It Done.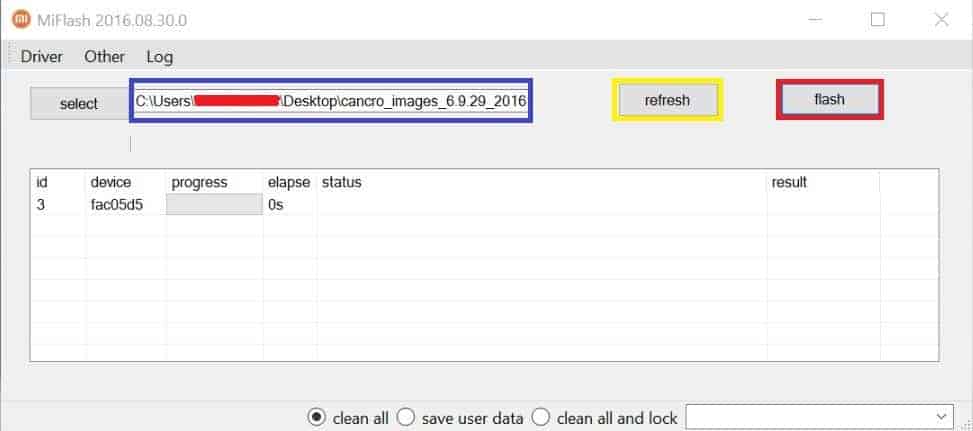 Like Xiaomi Dev For Mi Redmi Updates https://www.facebook.com/XiaomiDev
Like Share Comment Bellow For Any Help 🙂