Data loss can be absolutely devastating for anyone, whether it's photos, documents or other important files. Lucky for you, there are free data recovery software options that provide a budget-friendly solution when you fall into such situations.
In this article, we will review some of the best free data recovery software available and provide tips for successful recovery without breaking the bank.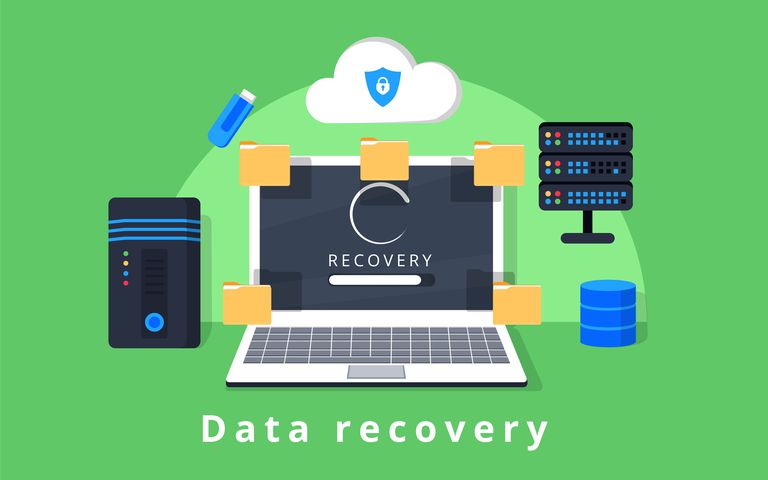 Criteria for Choosing a Free Data Recovery Software
To select a free data recovery software that will help you recover your lost files, there are eight important criteria to consider. Each of these should be thought through by the way:
Ease of use: The software should have an intuitive interface with clear instructions that allow users to easily navigate and perform recovery tasks.
Compatibility: The software must be compatible with the user's operating system, file system, and storage device versions to access and recover lost files.
File type support: It should be able to recover a wide variety of common file formats like documents, photos, videos, emails, and more.
Speed of recovery: It needs to quickly scan the storage device and recover files in an efficient manner through both quick and deep scans.
Recovery rate: The software should have a high success rate in recovering lost or damaged files.
Limits of the free version: Consider any limits on file formats, data amounts recoverable, etc. in the free version.
User reviews: Examine ratings and reviews from other users to assess the software's effectiveness and reliability.
Alos Read: Best Android Password Manager Software (Apps)
The Best Free Data Recovery Software on a Budget
Stellar Data Recovery
Stellar Data Recovery is a powerful yet free data recovery software that supports Windows, macOS, and Linux operating systems. It offers users an exhaustive suite of features to recover different types of files from various storage devices in a straightforward manner without breaking the bank.
Here are some of its key features and how to use it for data recovery:
Comprehensive Data Recovery: Stellar Data Recovery can retrieve all common file types like documents, emails, photos, videos, audio files, and folders lost due to deletion, formatting, or other causes. It supports recovery from internal and external hard drives, USB drives, SD cards, and more.
Advanced Partition Recovery: Users can conduct quick or deep scans to find and recover data from inaccessible, missing, or deleted partitions and volumes on their storage devices.
BitLocker Drive Recovery: This allows recovering data encrypted with BitLocker from hard drives, SSDs, and external drives.
Bootable Drive Recovery: Users can create a bootable recovery drive to retrieve files from a non-booting Windows system affected by issues like OS corruption, boot sector damage, or hardware failures.
CD/DVD Recovery: Even scratched or partially burned optical discs can be recovered in paid versions.
Disk Image Recovery: The entire contents of drives with bad sectors can be saved as images for later recovery in paid versions.
Resume Recovery: Scan results and progress can be saved to continue the recovery process later.
How to Use Stellar Data Recovery?:
Download and install the software then launch it to start with a guided wizard interface.
Select the file type and location to scan, then choose between quick and deep scans.
After scanning, review and pick the desired files to recover.
Click "Recover" to retrieve the selected files.
Recuva
Recuva is a popular free data recovery software that offers users an easy and effective way to recover lost files.
Features and Benefits
File Recovery: Recuva can restore accidentally deleted files from various file systems and media types.
Recovery from Damaged Devices: The software also has the ability to recover files from damaged or formatted hard drives or other storage devices.
Deep Scan Mode: For files that have been deleted longer ago or are more difficult to locate, Recuva's deep scan helps improve recovery chances.
Secure Deletion: In addition to data recovery, Recuva also allows users to securely wipe files they no longer want.
User-Friendly Design: Even those without technical experience can easily use Recuva's intuitive interface.
Free Version: Basic recovery needs can be met without cost, and a small fee upgrades users to additional Pro features.
How to Use Recuva for Data Recovery?
Download and Install: Recuva is easily obtained from their website and quickly installed.
Launch the Software: Recuva presents users with a simple Wizard to guide common settings.
Select Location and File Type: Users specify where lost files were stored and their extensions to focus the recovery scope.
Scan and Review Results: Recuva thoroughly scans and then displays any located files for selection to recover.
Recover Selected Files: With a click, chosen files are restored to their original or new location.
Tips for Successful Data Recovery
Do not use the device any further and do not save any new data to it once you realize files are lost.
Recover lost files at the earliest using data recovery software. The longer it takes, the more likely deleted files get overwritten permanently.
Save recovered files to an external drive or other device, not the same location where files were lost originally. This prevents overwriting other potentially recoverable deleted files.
Back up important files regularly using external storage devices or cloud services. Backups can save you from permanent data loss situations.
Choose reputable data recovery applications from trusted brands to recover lost files safely and effectively.
If operating system corruption or hardware issues are suspected, try recovering data by connecting the drive to another working computer system.
Do not install data recovery software directly onto defective drives to avoid further damage.
If sending media to data recovery professionals, package it securely to prevent further damage during transit.
The key is to act quickly by avoiding additional changes to damaged devices and using trusted recovery methods. While no single solution guarantees success, following best practices increases the chances of file salvation.
Preventing Future Data Loss
To avoid the hassle of data recovery whenever possible, we've outlined some essential strategies that you should adopt to significantly reduce risks and help prevent future data loss from occurring in the first place.
Back up important files routinely using external drives or cloud services. Test backups periodically to ensure data integrity. Maintain multiple backup copies both on-site and off-site.
Store computers in clean, dry environments away from dust and physical hazards to reduce hardware failures. Invest in quality devices built to last.
Before unplugging USBs or other removable drives, eject them safely using the "Safely Remove Hardware" option in your OS to prevent data corruption.
Install reputable antivirus and keep all programs updated to protect against malware and vulnerabilities.
Employ firewalls and user permissions to regulate network traffic and restrict unauthorized access.
Educate staff on secure data handling practices like password management and device security.
Develop contingency strategies for data recovery in the event of disasters like fires or floods.
Leverage cloud services for additional layers of data protection and accessibility.
Also Read: Workday Testing – A Brief Guide
Conclusion
Taking steps to prevent data loss and having an effective recovery plan can help minimize downtime and financial impacts from lost or inaccessible files.
Regular backups, reliable hardware, software maintenance, security practices, and employee education are essential precautions for any individual or business seeking to safeguard their valuable digital information assets.